Piet Fluit Kettle Specifications
Welcome to the website for Proto Africa Engineering Connection.

We are a collective group of old-school artisans that have formed a professional engineering workshop specializing in the manufacturing of exceptional quality products, but aside from this, we all have a love of the outdoors and particularly camping.

Our inspiration for the founding of an engineering organisation lays within our discovery that there was and still is a dire need for quality production and unlike so many out there – we specialise and take pride in the fact that each individual product is tackled head-on with precision and anything less that perfection would be regarded as unacceptable and inferior.

The design and manufacturing of our Piet Fluit Kettle stems from the discovery that we, ourselves, were in search of a multi-usage kettle that we could utilize on our outdoor adventures and that would prove useful during the implementation of the inevitable Load shedding that South Africa is subjected to. So why a 304 Stainless Steel Kettle? - well the answer is simple. We wanted our kettle to be manufactured so strongly, sleekly and functionally that it could aesthetically and structurally work indoors on both gas en on an electric stove, as well as outdoors on top of direct flame exposure of a camping fire. 304 stainless steel is also extremely durable and is corrosion and oxidation resistant.

Machinery and equipment are merely the tools that assist us in the manufacturing process. Our expert knowledge is what ensures nothing less than PERFECTION!

The Piet Fluit kettle manufactured by Proto Africa Engineering Connection has the following:

304 Stainless Steel Kettle | Kettle Weight: 1kg | Kettle Sizing specs: Height 190mm x 190mm Diameter | Kettle has a volume capacity of 2 Litres | Manufacturing only commenced upon receipt of payment - manufacturing time +/- 1 week and an approximate 3-5 days thereafter for delivery. Total lead time is therefore 7-10 working days if there is no current stock on hand at our premises | Packaging Dimensions when shipped: 230mm x 230mm | Packaged and Shipped in a 5 Litre plastic Bucket to ensure structural safety and to keep it scratch-free
Committed to quality,
value-added service
and solid reputation!

Welcome to the website for Proto Africa Engineering Connection.
We are a collective group of old-school artisans that have formed a professional engineering workshop specializing in the manufacturing of exceptional quality products, but aside from this, we all have a love of the outdoors and particularly camping.
Our inspiration for the founding of an engineering organisation lays within our discovery that there was and still is a dire need for quality production and unlike so many out there – we specialise and take pride in the fact that each individual product is tackled head-on with precision and anything less that perfection would be regarded as unacceptable and inferior.
The design and manufacturing of our Piet Fluit Kettle stems from the discovery that we, ourselves, were in search of a multi-usage kettle that we could utilize on our outdoor adventures and that would prove useful during the implementation of the inevitable Load shedding that South Africa is subjected to. So why a 304 Stainless Steel Kettle? - well the answer is simple. We wanted our kettle to be manufactured so strongly, sleekly and functionally that it could aesthetically and structurally work indoors on both gas en on an electric stove, as well as outdoors on top of direct flame exposure of a camping fire. 304 stainless steel is also extremely durable and is corrosion and oxidation resistant.
Machinery and equipment are merely the tools that assist us in the manufacturing process. Our expert knowledge is what ensures nothing less than PERFECTION!
The Piet Fluit kettle manufactured by Proto Africa Engineering Connection has the following:
304 Stainless Steel Kettle | Kettle Weight: 1kg | Kettle Sizing specs: Height 190mm x 190mm Diameter | Kettle has a volume capacity of 2 Litres | Manufacturing only commenced upon receipt of payment - manufacturing time +/- 1 week and an approximate 3-5 days thereafter for delivery. Total lead time is therefore 7-10 working days if there is no current stock on hand at our premises | Packaging Dimensions when shipped: 230mm x 230mm | Packaged and Shipped in a 5 Litre plastic Bucket to ensure structural safety and to keep it scratch-free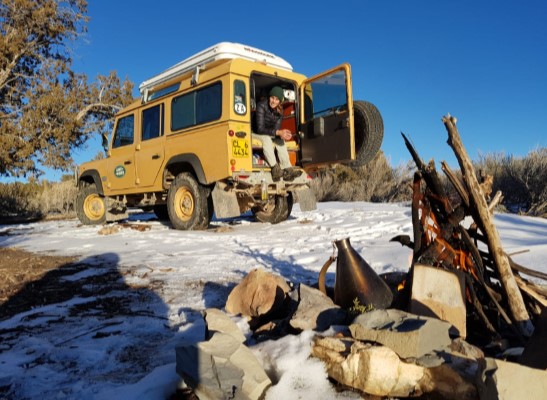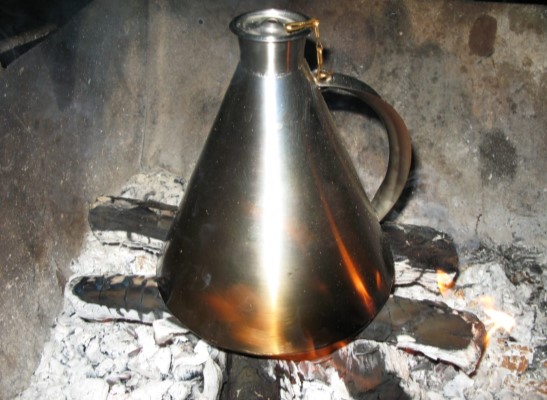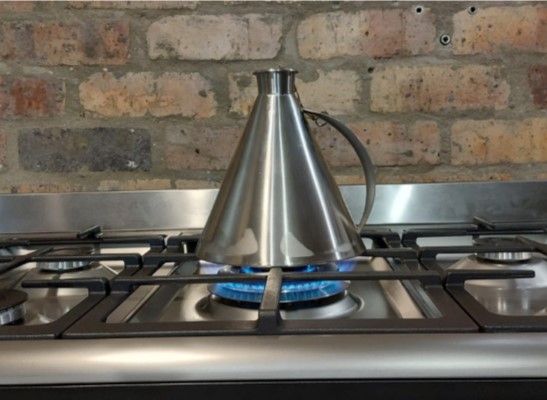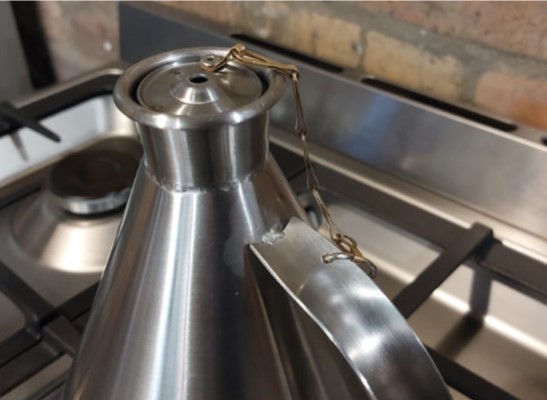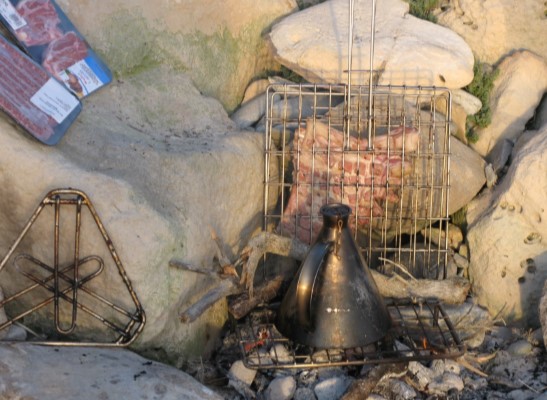 Committed to quality,
value-added service
and solid reputation!